"Greg was the original architect of Penny's and my new home in Tampa. (We absolutely love the design.) We hired him about a year ago to design our exciting new renovation and reconstruction project."
—Jeff & Penny Vinik
In 2010, Greg founded Jones Architecture to offer innovative solutions to individuals and companies through authentic, enduring design that enhances the community and emphasizes sustainability.
Today, Jones Architecture is a full service architectural firm in Tampa, Florida, with a focus on private residences. We work closely with our clients to understand their personalities and their needs, before creating thoughtful places of lasting beauty—all while having fun in the process.
1. Collaborate
"Truly, it was magical how he patiently worked through it all, listening to us and our ideas, and thoughtfully coming up with suggestions and proposals that worked."
—Laura & Preston Farrior
2. Respond
"Greg…shifted our primary access to the building and transformed 1972 into 2013…Our space is bright and airy. We all have offices that permit the exterior light to illuminate our hallways and conference rooms. There are no dark spaces in the building."
—Gregg Thomas, Thomas & LoCicero PL
3. Adapt
"Greg hangs in there during the rough part of a remodel, when there is a discovery of something that hadn't been counted on, which requires a 'back to the drawing board."
—Jim & Celia Ferman
4. Deliver
"Greg has helped us transform this house, which had been cobbled together over the decades, into a unified whole that looks as though it had been drawn from scratch."
—Tom Sansone & Cathy Unruh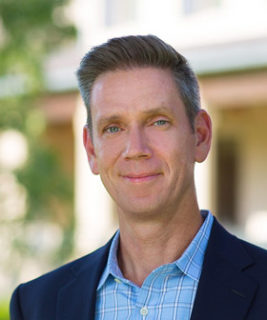 Greg Jones, AIA, LEED
Principal Designer
Bachelor of Architecture, Auburn University, 1990
Registered Architect, State of Florida, AR0015094
LEED Accredited Professional
National Council of Architectural Registration Board
A Florida native, Greg began his career practicing architecture in Colorado and came to Tampa in 1991. Before founding Jones Architecture in 2010, Greg held the position of managing partner and Director of Architecture at Chancey Design Partnership, where he helped grow the company from four employees to over sixty during his 20 years with the firm.
Greg currently lives in south Tampa with his wife Andrea and their three children. He is an elder at Hyde Park Presbyterian Church and supports several community service organizations in the Tampa Bay area.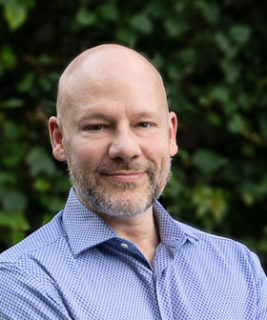 Todd Bramuchi
Project Architect
Bachelor of Science in Architectural Engineering, University of Memphis, 1997
Master of Architecture, NewSchool of Architecture + Design, 2011
Registered Architect, State of Florida, AR96434
LEED Accredited Professional
National Council of Architectural Registration Board
A Memphis native, Todd began his career in a large-firm environment where he was exposed to the many fields of architecture but worked hard to ensure that the emphasis of his work was fundamentally grounded in designing custom private residences.  He believes everyone should have the opportunity to not only experience architecture, but live in a well-designed home.  While each project is as unique as its client, site, and program, every design is born from careful listening.  With his thorough attention to detail in every phase of design, Todd's customarily messy desk could provide clues that the pursuit of creativity can reveal the connections between art and architecture and express the value implicit in the process of making architecture.
"The people behind our designs not only win awards for their work. They're also exceptionally nice people to work with."
—Greg Jones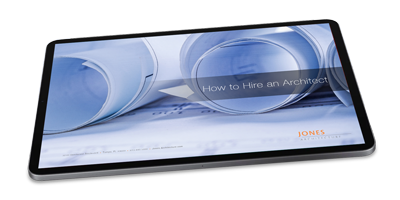 Building Your Home?
Here's some helpful tips for hiring the perfect architect to design your dream home.
Let's Start a Conversation
What time do you get up each day? How often do you like to entertain? Do you have hobbies or special interests? What sort of views inspire you? Let's start a conversation that ends with bringing your idea of the ideal home to life.
 Ready to talk? We're ready to earn your recommendation.
Let's Get Started
"Having worked with many Bay Area architects, my experience has taught me that all architects and their firms are not created equal. I hope that Jones Architecture is given the highest consideration. I think you will find that it is well deserved."
—Tara Urette, President, American Traditions by Tara, Inc.